Rimac Nevera really is insane. It would be incredible to see one floor it in real life. I hope I get to see that in the next few years. It just broke 23 speed records last week.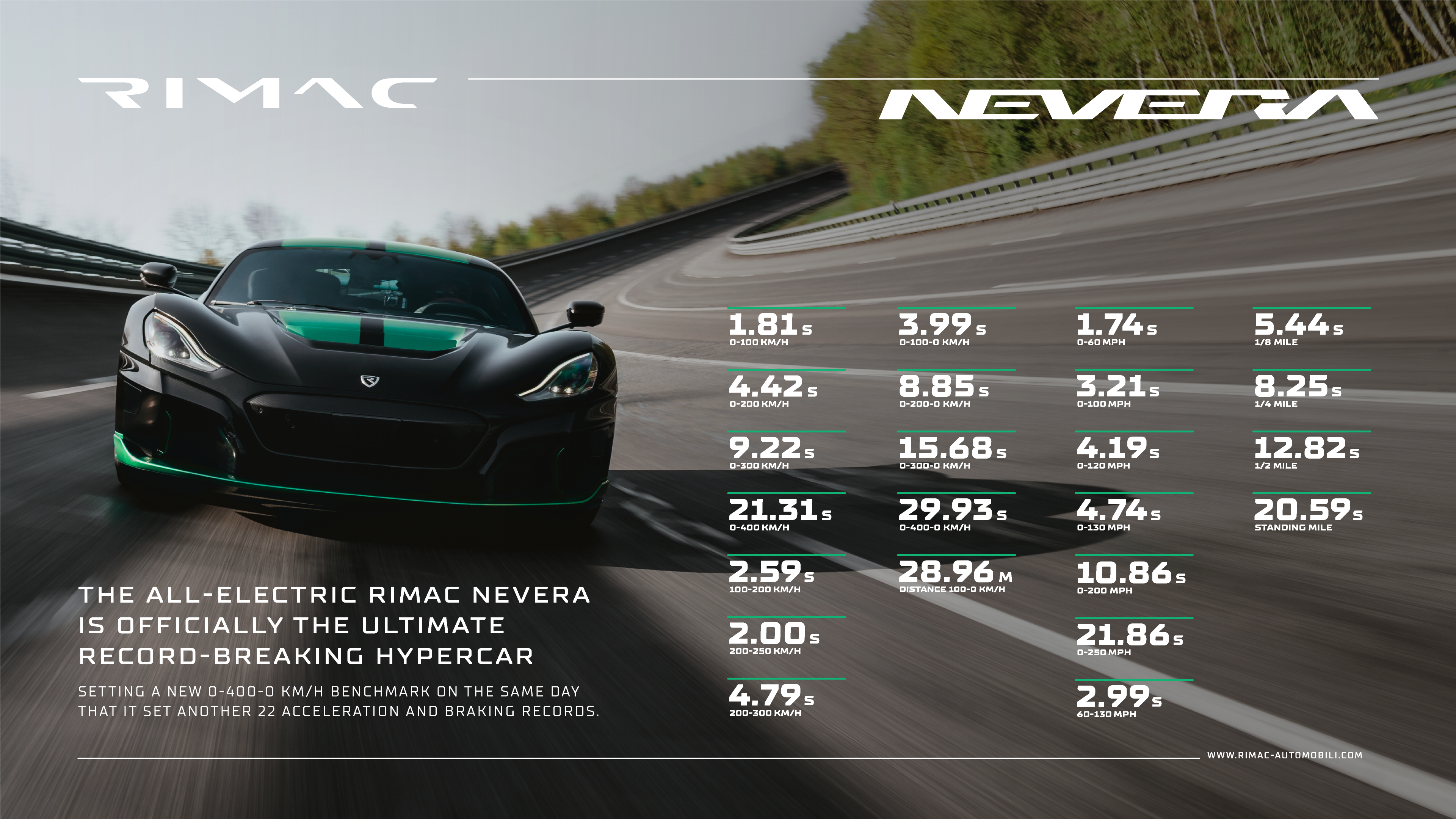 0-200mph in 10.86sec
Check out the Nevera vs a Lamborghini Aventador SVJ:
https://youtu.be/xsVtnvmmzlQ?t=413
Literally looks like the Lambo is just cruising along.
The Aspark Owl can in theory go faster (0-60 in 1.7s) but I've yet to see one of those be given to reviewers so idk when or if that's even coming.